— What we are, What we think —
# We create value through the stories we tell
We are a communication, media & public relations agency specialized in connecting your company, product or service with target publics to ensure your business succeeds.
— What we offer —
# 360º Strategy
We are a multidisciplinary team, expert in developing communication strategies that integrate different online and offline media, tactics and tools to reach target audiences in an effective and memorable way.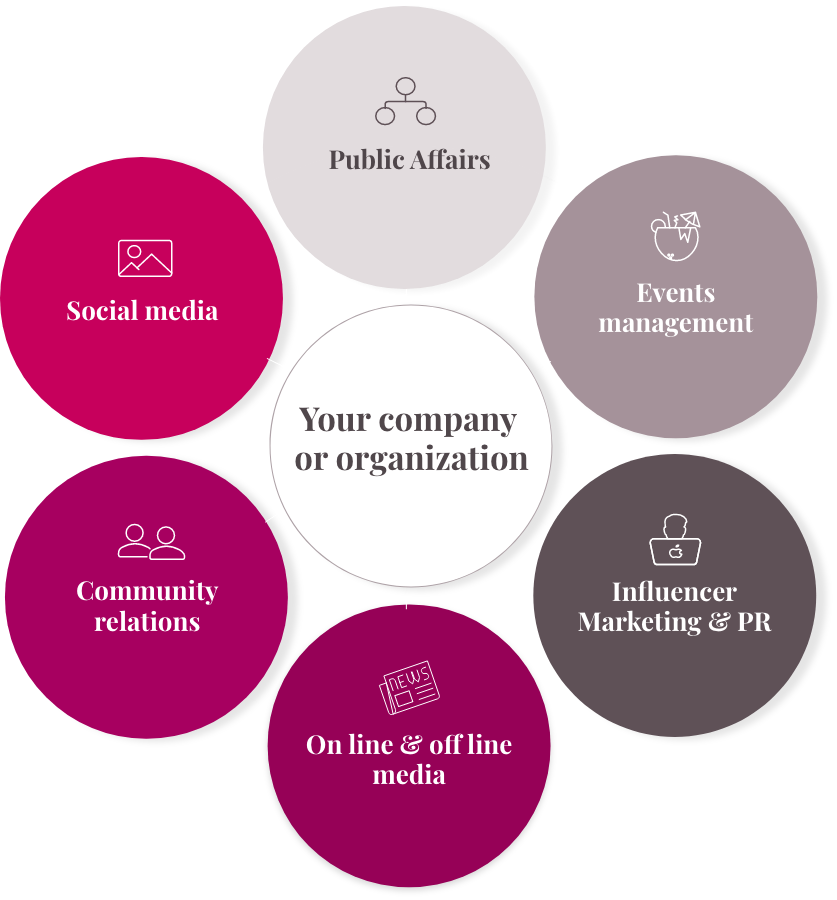 — our professional expertise —
We observe, analyze and develop communication plans according to your objectives.
Corporate´s positioning diagnosis and definition of strategies for the construction of your company's reputation aligned with your business goals.
We work on positioning strategies for brands, products and individuals at all kind of media.
We train teams and executives to effectively interact with reporters, journalists, and other members of the media during interviews, press conferences and other kind of presentations.
Production of editorial, digital & multimedia content to be integrated to 360° campaigns with social networks, influencers and SEO.
We identify potential problems early to develop contingency plans and manage communication at crisis situations.
Integrated Event Management, special meetings, trainings, launch presentations for different audiences.
Building and development of relations between organizations and politicians, governments and other decision-makers.
Content creation and communication pieces for all members from the organization.




— Pr Team —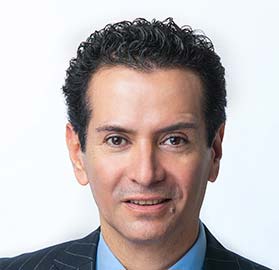 Patricio Carvajal
Managing Director
A recognized academic and professional in the field of corporate communications and public relations in Argentina, with over 20 years' experience in consulting, planning and execution of comprehensive communications plans.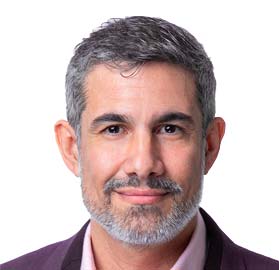 Sergio Arosemena
Account Manager
Bachelor in Social Communication from University of Buenos Aires (UBA) with a Planning & Policy Orientation and extensive experience in the field of corporate communications and public relations. He also holds a master's degree in Integrated Communication Management from Business and Social Sciences University (UCES). He has been managing the communication of companies in B2B, Technology, Oil and Gas, Process Industries, Tourism and Hospitality sectors.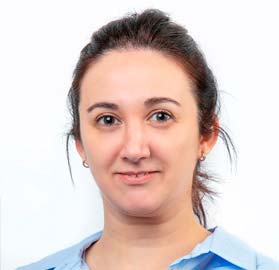 Alejandra Amara
Account Manager
She has a degree in Public Relations and Event Organization from University of Palermo. She also studied Social Media and Digital Communications at Siglo21University. She's a professional with 12 years of experience in the field of corporate communications, where she has worked as a consultant for national and international companies from different business segments such as technology, automotive industry, consumer goods companies and lifestyle among others.